POR QUE ELIJIR SHAW LEGAL SOLUTIONS
ME ACERCA A SU CASO COMO SIT FUERA MIO.
ESTRATEGIAS INTELIGENTES
El argumento perfecto es una meta elevada. Alcanzar este objetivo conduce a estrategias inteligentes en la sala del tribunal. Preparo las palabras, los pensamientos y las ideas del caso mucho antes de presentarlo en la corte.
COMUNICACIÓN ABIERTA
La comunicación es importante en cualquier relación. Permaneceré accesible para usted y responderé sus preguntas de la manera más realista posible. La comunicación transparente es mi objetivo.
MUCHOS AÑOS DE EXPERIENCIA
Usaré mis veinte años de experiencia y conocimiento legal para servirlo a usted y sus intereses. He manejado casos similares al suyo y sé qué buscar dentro y fuera de la sala del tribunal.
STEVEN SHAW
Abogado
Mi deseo ser abogado llegó cuando era joven. Sin embargo, antes de dedicarme a la abogacía, comencé una carrera en un banco y pronto me di cuenta de que esta tipa de trabajo no me calle bien. Este deseo es lo que me llevó a la facultad de derecho y, como resultado, obtuve el trabajo de mis sueños.
Áreas de Práctica Jurídica
Abogado de Accidentes
Las lesiones personales pueden ocurrir en muchas situaciones y circunstancias diferentes. Muchas veces, sus lesiones podrían haberse evitado. Quiero ayudarlo a buscar una compensación por sus pérdidas.
Mala Conducta en el Contrato de Seguro
Usted paga un seguro para protegerlo en momentos de necesidad. A veces, las compañías de seguros rechazan las reclamaciones que deberían haber aceptado. Estoy aquí para ayudarlo a obtener la aprobación de su reclamo de seguro.
Reembolso de Medicare
Cuando resuelve su caso de lesiones personales, a veces tiene que pagar los planes médicos. Mi trabajo es hacer que eso sea más fácil para usted y su abogado de lesiones personales.
I was injured in a motor vehicle accident and had a hard time finding an attorney who would take my case. Steve and his team treated me as one of their most important clients. I was most impressed that I was not addressed as merely a client but as someone who was going through a tough and emotional time.

— MARION S

PERSONAL INJURY CLAIMS
& WHAT TO EXPECT
The first step to overcoming any legal obstacle: arm yourself with knowledge. Learn what to expect from the claims process by reviewing the information I've provided here. Then give me a call so we can discuss your case further.
Call A Lawyer Immediately
Personal injury cases always have at least two sides. In order to make sure you compile the right information, you'll need counsel from an experienced attorney. With my experience, I can help you determine which information is most important.
Compiling the right information at the very beginning is important, but it's also significant to not give any statement about the accident before consulting an attorney.
So do not waste time contacting me. I can advise you on what to say to whom and what the best strategy is moving forward.
Learn What Your Case Is Worth
Not every personal injury case is going to yield million-dollar settlements, and you should know the value of your case before making any deals with the insurance company. As your attorney, I can help you determine value with my experience and knowledge of personal injury settlements.
Through a network of expert witnesses and claims investigators, I will work with you to discover the extent of damages and the max amount of compensation attainable.
Don't let yourself believe your case is just a number on the docket. Know what you and your lawyer are fighting for.
Decide Whether To Accept A Settlement Or File A Lawsuit
Compensation, settlement, and justice are not always the same thing. You may receive a settlement for your case that doesn't cover the medical expenses imposed by the accident. You may receive just compensation but no justice.
If you feel there is a risk someone else will be harmed in the same way you were, and you want to make sure it doesn't happen to anyone else, a lawsuit may be the best path.
In the end, your decision should be based on the overall outcome you want in your case. There is no wrong choice.
Renegotiate From A Position of Strength
When an accident has occurred, you are hurt, injured, and vulnerable. Unfortunately, insurance companies and responsible parties sometimes take advantage of this and try to negotiate lesser settlements to avoid large payouts.
With a personal injury lawyer on your side, you can start negotiations strong and without worry that you'll be taken advantage of or shorted.
Put me on your side. I can help with your recovery by pursuing compensation for your wounds and lost assets.
Hold Insurance Companies Accountable
Get the support you deserve
BASED IN UNIVERSITY DISTRICT. PROUDLY SERVING ALL OF SEATTLE.
Offering personal injury and insurance law services in Seattle, I see a diverse clientele, and I happily serve them with my legal expertise. With clients seeking trial alternatives, I provide mediation and negotiation. I will pursue a favorable settlement in or out of the courtroom with equal determination.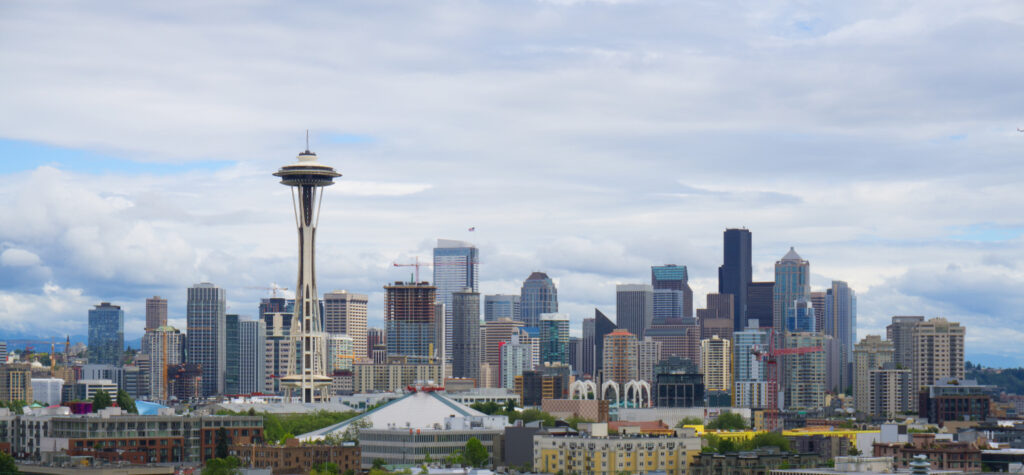 Some cases may not make it to trial, but I will not rush your case to settle for my own payday. I will fight for your best interests and not personal gain. My goal is to make sure your needs are met and you receive proper compensation for your losses.
As a member or provider of Medicare, you know that the regulations and limitations often change. You need a Medicare lawyer to help you sift through the new policies and terms and conditions.
With my experience researching Medicare and insurance law, I can help you navigate any changes Medicare or general insurance providers throw your way. Likewise, as a bad faith lawyer, part of my job is to make certain you're rightfully served by your insurance provider. If they refuse to pay out a valid claim, I will make sure proper investigations and procedures take place in order to get you covered.